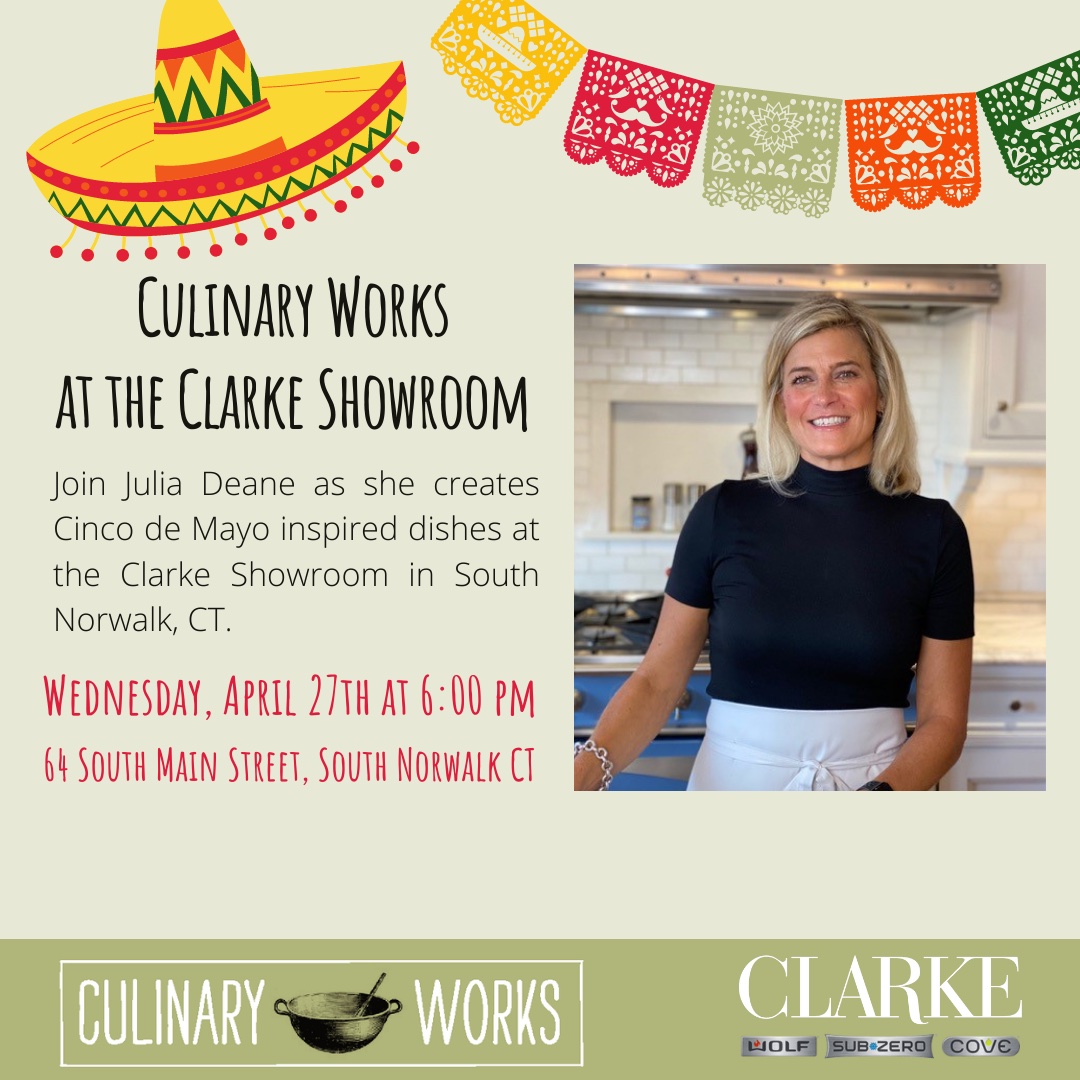 Nothing says fun quite like a good margarita and great Mexican cuisine!
On Wednesday, April 27, I'll be conducting a FREE cooking demonstration at the Clarke Showroom in South Norwalk where I'll be cheffing up some pre-Cinco de Mayo cuisine for everyone who drops by. The event begins at 6 p.m.
Not only will there be margaritas and excellent food, but it will also be a chance for you to take a look around the Clarke showroom and see all the state-of-the-art appliances that are available there.
Clarke is a luxury distributor for Sub-Zero, Wolf, Cove, and The Galley workstations and the showroom is beautiful and full of some of the most technologically-advanced products on the market.
Following the cooking demonstration, I'd love to be able to say hello to anyone who I haven't met in the past. We're looking forward to a fun evening. I'll see you there.