NANTUCKET COOKING PARTIES
WE BRING THE FOOD AND FESTIVITIES TO YOU
Hire Culinary Works and we will bring the food and festivities to you. You invite your guests and we'll provide the fun. Whether you are hosting family, friends, neighbors, or a combination, an entertaining evening of cooking, dining, and laughing is on deck for your entire group. Our goal is for everyone to improve their cooking skills and learn some new recipes that they will be able to successfully re-create on their own, while at the same time eating delicious seasonal island cuisine and celebrating their experience on Nantucket.
NANTUCKET PRIVATE CHEF FOR HIRE
Let Culinary Works make your next Nantucket stay a true vacation by letting them oversee some of the meal planning! We will plan 4 breakfasts and 4 dinners of fresh, healthy, seasonal recipes curated to meet your group's preferences. Use one of your dinner options to host a hands-on cooking party for a night of fun for all. Our Nantucket Private Chef option includes:
Curated Stock Kitchen, Pantry and Bar upon arrival
Select 4 custom dinners and 4 breakfasts during your week
Menus designed in advance according to your food preferences
Pricing is dependent on group size and location
Pre-arrival interview is recommended
Duration: One week
That is the best approach for maximum flavor and the most soul-satisfying meal. Below is a sample menu from our 2020 seasonal Nantucket collection. We love to use seasonal summer recipes, highlighting native Nantucket cuisine. We pride ourselves in seeking local purveyors to pick out the island's freshest catch and most local produce. Our goal is to bring you the most delicious, nutritious and satisfying meal possible.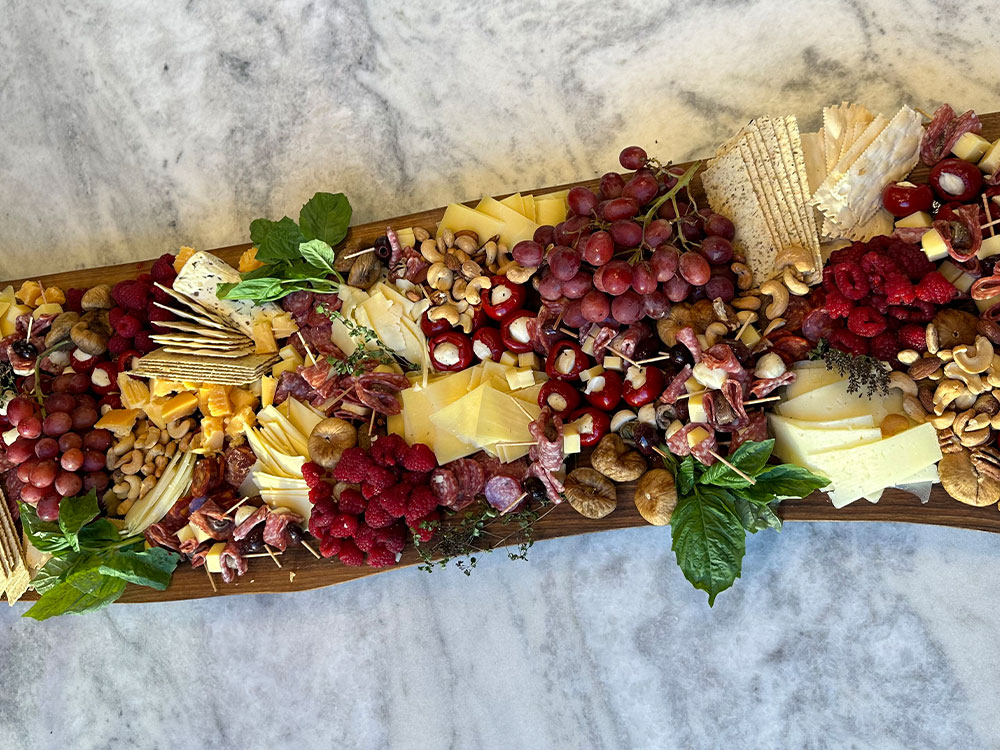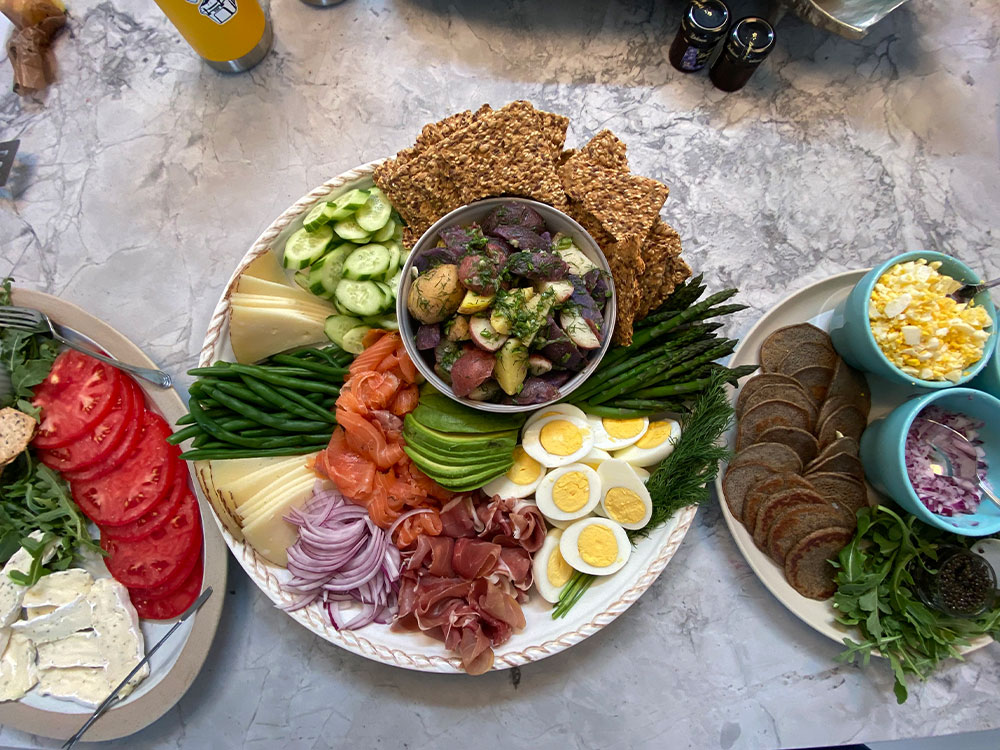 Pricing
Each event is independently priced based on the number of guests. Cost of food is in addition to event pricing. Gratuity is optional and there is no tax. All deposits are non-refundable, click here for our cancellation policy.
What People Are Saying
Everybody had a fantastic time! Its such a different type of corporate event that fuses team building, collaboration, communication, and great food/wine in a very comfortable and casual setting. Nothing but 5 stars from our team!

- Jason W.
What a fun evening!  I wasn't even home yet and I was getting texts about what a special night it was.  There was a lot of great chemistry and Julia, you really know how to whip a group into shape! And, the food was amazing.  I am still thinking about that risotto and the berry cobbler! My dream of being at one of your cooking events came true, LOL. I know that everyone enjoyed the evening and your staff was wonderful.

- Roberta M.
Thank you so much! Everyone really had a blast and we've gotten amazing feedback from the participants. It was also really wonderful that everyone with an allergy was able to fully participate and eat all of the courses. We can't wait to host another event with you!!!

- Lauren H.
I just want to say how grateful I am to you, James and Francisco for such an amazing event for our students and caregivers. They had such an AMAZING time, and are still talking about it to this day. We couldn't offer programming such as these without amazing partners like you, so thank you!

- Nehemie Y.
We had such a blast!! You and James were such a pleasure. Thank you so much for making our night so fun.

- Sue B.
Fees
Click below to make a payment and reserve your spot. You do not need a PayPal account when using PayPal, and can use a credit card or direct bank transfer if you prefer. Just click "Don't have a PayPal Account?" on the following screen. If you have any questions, please don't hesitate to contact us.
Cancellation
All payments are non-refundable. However, if you cancel prior to 48 hours of the class date, you may use your reservation towards one of our future classes within one year of the original class. Or send a friend in your place and receive the recipes booklet to bring home. Culinary Works, LLC. reserves the right to cancel class. You will be notified via email or phone. Photos from class may be used for promotional purposes. If you cancel less than 48 hours of the class, you forfeit your payment completely and cannot apply it towards another class.