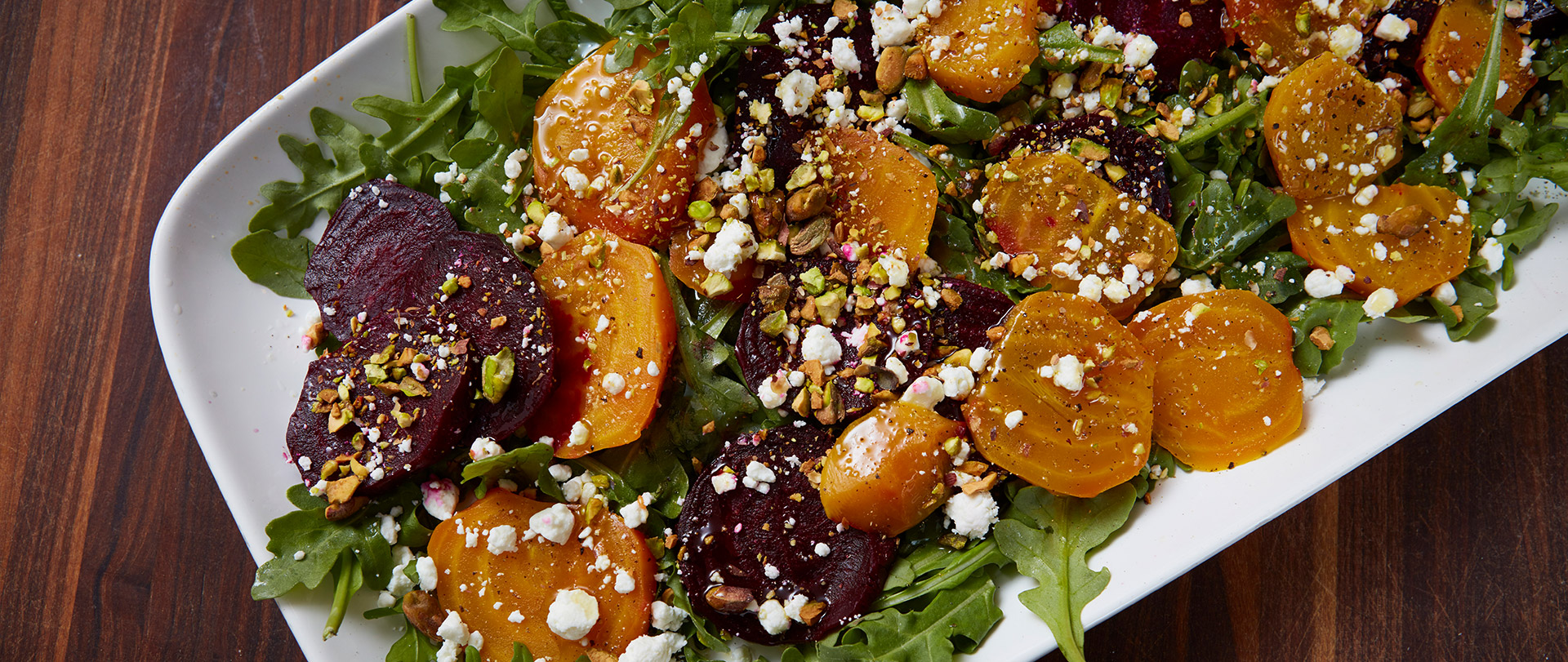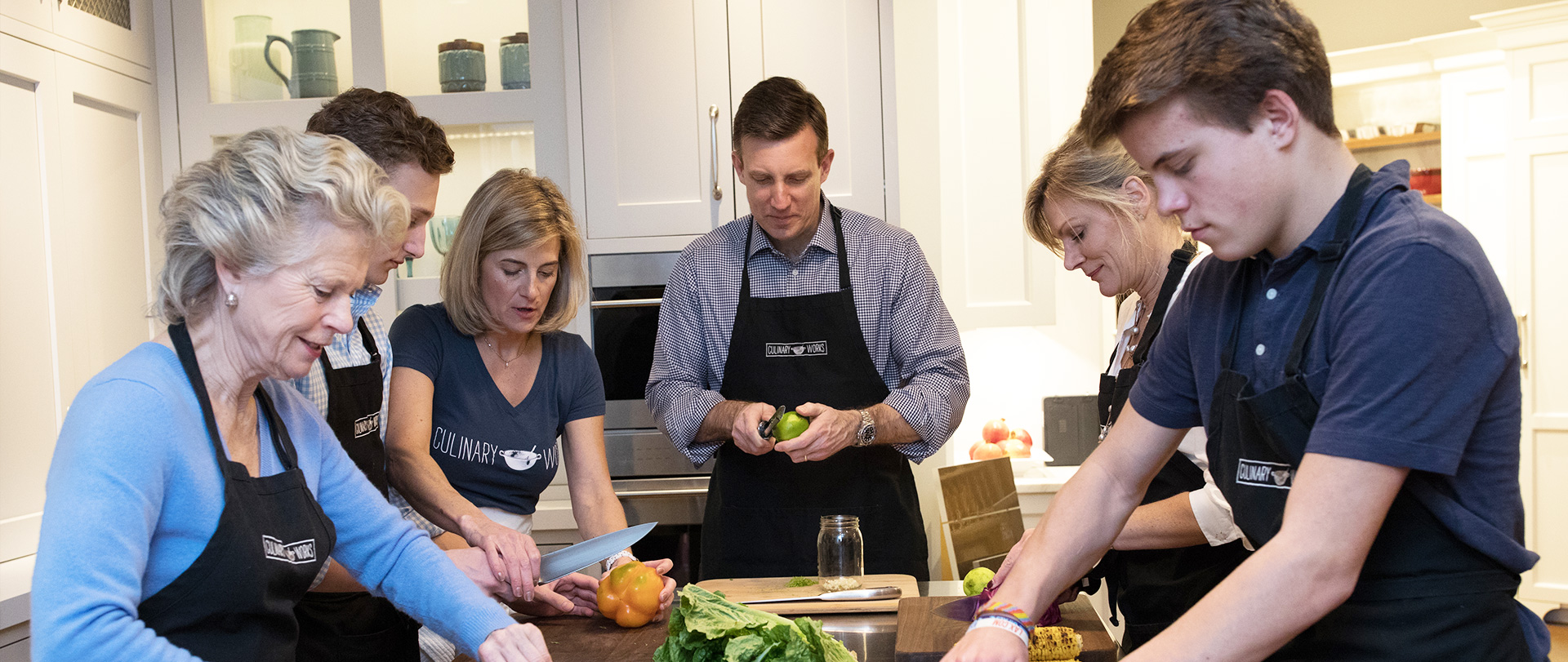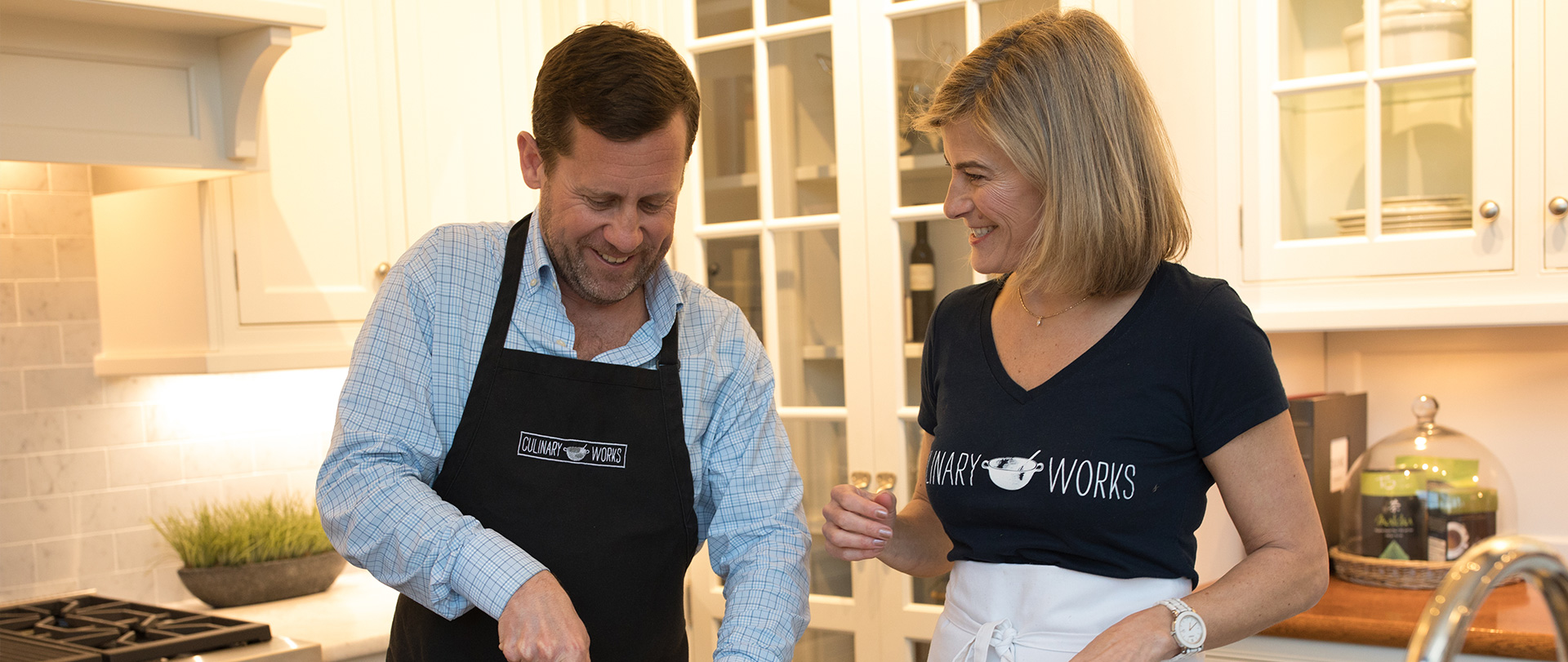 PRIVATE EVENTS
CREATE AN UNFORGETTABLE EVENT WITH US
"It's all in the experience"
"It's all in the experience"
PRIVATE COOKING PARTIES
Once again the party is in the kitchen, the action, the smells, the food, and the laughter – a Private Event with Culinary Works. Our kitchen is yours and our goal is to create a fun night for everyone, to improve their cooking skills and try out new recipes.
Choose from our Current Private Event Menus below or our Previous Menu Collections. Alternatively, we can create a custom menu together! Our Private Cooking Parties are hands-on, we focus on cooking techniques (pan-searing, sautéing, grilling, seasoning) and knife skills (how to chop an onion, garlic). All designed to make you a better cook in the kitchen with simple tips and tricks. If you want to socialize with your friends, eat great food, and earn new kitchen knowledge then we have the perfect recipe for you.
PRIVATE EVENTS
You invite the guests, whether it is friends, family, neighbors, or a combination, an entertaining evening of cooking, dining, and laughing is in store for you. We host parties for birthdays, book clubs, showers, social groups, non-profits, preschools, or charity organizations. With our help, the showroom will be yours to enjoy and create an unforgettable event.
Butternut Squash & Apple Fritters with Spicy Maple Crema
Steak Crostini with Culinary Works Sauce & Blue Cheese Butter
Spinach, Kale, Apple Salad with Pepitas & Glazed Pecans
Spiced Maple Glazed Salmon on Cedar Plank
Butternut Squash Risotto
Apple & Pear Crisp with Cinnamon Whipped Cream
*supplemental charges may apply
GF – Gluten Free
V – Vegetarian
WHAT OUR CLIENTS ARE SAYING
We all had such a great time last night. It was the perfect way to fete our friend. Tom and I saw Fr Gerry at Mass today. He was still on cloud 9 and so appreciative. My kiddos had a wonderful time as well and enjoyed your Deane's hot sauce on a Riko's delivery today. We were fortunate that James & Henry pulled duty with our party as well. Thank you again for a memorable event, Julia.

I did not see Fr. Gerry this AM, but agree it was a wonderful evening! Food was fabulous and you created an event that was fun, participatory and inclusive which is just how Gerry rolls! I know he loved it and our family did too! Thanks for being so flexible with the larger than expected crowd! And Henry and James are stars!!

We did have a really great time the other night!! Julia and Mac were great! Julia he is adorable! Such a nice young man. Our daughters who didn't really want to come… ALL had the best time. The food was delicious and so easily prepared. Ahhhh and those kitchens they are to die for …. One more beautiful than the next. Thank you again for a great night. Take care and enjoy the summer. Diane

SERIOUSLY the BEST party EVER!!! We had such a blast! I can't wait to do it again!! We are totally doing a Squirt mom's night out with you! Thank you so much for coordinating everything, being such an awesome host, going with the flow and treating us to an amazing dinner!! Not sure if I can recreate the meals but I will try, haha! Thank you again for a wonderful, memorable night, we LOVED every second!! And tell Pete thank you for the honoring us with his presence!! Katherine, thank you for your incredible organization of it all and having the strength to deal with Jamie, you're the best!!! XOXOXO

We had a blast last night! It was such a great group and Wanda and James made it even more enjoyable.  I learned a few more tips and enjoyed all the menu choices. Thank You!
Location: DEANE, Inc. Stamford (conveniently located off I-95 exit 9)
Flexible start time (daytime or evening!)
8 person min Mon-Thurs/10 person min Fri-Sun
We use top quality appliances and tools from Sub Zero, Wolf, La Cornue, Wusthof knives, and All-Clad cookware
Events approximately last 3-4 hours
The event format is hands-on, very casual, fun, and social
We can work with dietary restrictions as needed
We have the ability to use multiple cooking stations for larger groups
Guest hosts can provide their own alcoholic beverages
We provide aprons to use during the event, along with the food and non-alcoholic beverages
We can provide wine tastings from Scout & Cellars, perfectly paired with your event's menu
After the event, each guest will be provided with a digital recipe packet and photo portfolio
RESERVE A PRIVATE EVENT DATE NOW!
PRIVATE PARTY INDIVIDUAL PAYMENT
Looking to pay for your share of a private party? Fill in the party name below and click on through!
A NOTE ABOUT THE MENUS
The menus change seasonally. Anything that has been switched out is here and doesn't have to be redone.
**Do not publish this section
HOLIDAY MENUS
Please note that these menu options are an additional $10 per person.
Sun-dried Tomato Dip with Vegetables and Pita Chips V GF
Steak Crostini with Lemon Parsley Sauce
Mixed Greens with Goat Cheese Medallions and Cranberries V GF
Braised Chicken with Seasonal Vegetables
Creamy Polenta V GF
Molten Chocolate Cakes with Vanilla Ice Cream
Goat Cheese and Prosciutto Crostini with Basil and Fig Jam
Grilled Lamb Chops with Lemon and Oregano Vinaigrette GF
Spring Green Chopped Salad V GF
Pan Seared Black Cod with Serrano Chili Vinaigrette and Rajas Con Crema Mashed Potatoes V GF
Summer Fruit Cobbler with Vanilla Ice Cream
Class Details
Classes are held at DEANE, Inc. 1267 East Main Street, Stamford.
Classes begin at 6:30 PM.
Please bring your own alcohol.
Fees
Click below to make a payment and reserve your spot. You do not need a PayPal account when using PayPal, and can use a credit card or direct bank transfer if you prefer. Just click "Don't have a PayPal Account?" on the following screen. If you have any questions, please don't hesitate to contact us.
Cancellation
All payments are non-refundable. However, if you cancel prior to 48 hours of the class date, you may use your reservation towards one of our future classes within one year of the original class. Or send a friend in your place and receive the recipes booklet to bring home. Culinary Works, LLC. reserves the right to cancel class. You will be notified via email or phone. Photos from class may be used for promotional purposes. If you cancel less than 48 hours of the class, you forfeit your payment completely and cannot apply it towards another class.