That is the best approach for maximum flavor, the freshest produce and the most soul satisfying meal. As a mother or just a busy person trying to get food on the table, it's not always that easy, so here at Culinary Works Seasonal Classes my goal is to help you navigate through that process so that we can all learn together. Below is a general guideline of how I run my classes:
I always focus strongly on knife skills and cooking techniques, epiphanies happen at every class.
You always eat what we prepare, with enough to feel certainly satisfied.
Classes last approximately last 3-4 hours, recipe packets are provided and start time is generally 6:30 PM.
I feel strongly about a "Healthy Approach". I don't preach, I just try to educate.
Its not always the recipes you are learning, its the little things in how you get there along the way that will make you a better cook.
The class format is hands-on, very casual, fun and social.
I have a full understanding that people come to my classes not just to learn but to get away, a night out, to be social, so I continue to focus on the basics for people to continue to grasp the concepts.
Lastly, these sessions classes are the only offered 3x per year. Generally winter/ spring, early summer, and fall/holiday. Please come while they are offered.
Classes take place at DEANE Inc. in Stamford (just off I-95, exit 9).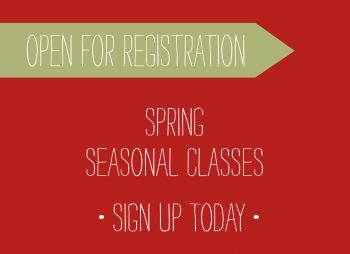 What Our Clients Are Saying
Some of the raves: "Chef Julia is amazing," "I don't like salmon, but it was so good I had seconds!" I still don't know how you managed to find just the right balance of preparing, cooking with us, and keeping everything flowing—and of course, keeping the mood so light and fun. You clearly love what you do and it shows.

Hi Julia-I have been meaning to thank you for such a fun night! We loved the cooking and recipes and it was such a fun group. I hope you have others again in the future. Victor loved meeting you and has not stopped complimenting how good you are at what you do. And it was really nice to meet Pete also!
Class Details
Classes are held at DEANE, Inc. 1267 East Main Street, Stamford or 189 Elm Street, New Canaan.
Classes begin at 6:30 PM.
Please bring your own alcohol.
Fees
Click below to make a payment and reserve your spot. You do not need a PayPal account when using PayPal, and can use a credit card or direct bank transfer if you prefer. Just click "Don't have a PayPal Account?" on the following screen. If you have any questions, please don't hesitate to contact us.
Cancellation
All payments are non-refundable. However, if you cancel prior to 48 hours of the class date, you may use your reservation towards one of our future classes within one year of the original class. Or send a friend in your place and receive the recipes booklet to bring home. Culinary Works, LLC. reserves the right to cancel class. You will be notified via email or phone. Photos from class may be used for promotional purposes. If you cancel less than 48 hours of the class, you forfeit your payment completely and cannot apply it towards another class.