What did my family do on our amazing summer vacation in Italy? We cooked of course!
Yes, we visited plenty of the country's top tourist attractions and historic areas in Tuscany, but we also worked together to make some classic Italian meals featuring the fresh meats and produce that were available in the area where we stayed. One evening, we put together a traditional Italian ragu with ground beef and pork, vegetables, red wine, porcini broth, and bechamel. Watch the video and see the results.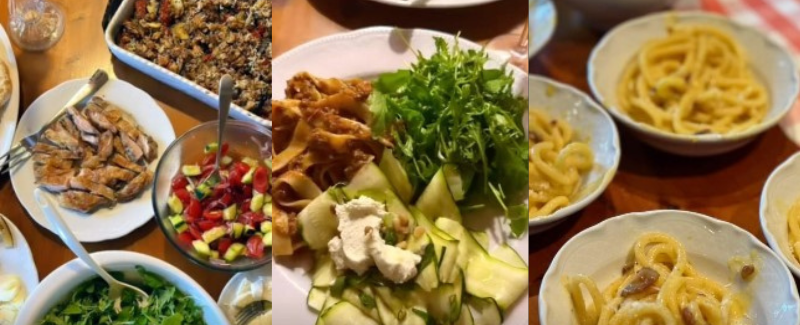 Another evening, we put together a classic carbonara pasta. Carbonara is made with eggs, hard cheese, cured pork, and black pepper. We were able to use fresh Pecorino Romano and Pici pasta to make the carbonara because it was available at a local market. Watch and let me know what you think
On one of our last nights in Italy, we made a vegetable gratin, which allowed us to use up a lot of the produce we hadn't finished. A gratin takes a little bit of effort (slicing vegetables mainly) but is a perfect summertime meal. See how it's made and why it would be a great recipe for you to try!
Our time in Italy was a wonderful experience for my family and also allowed us to cook a handful of amazing meals. Ciao!