The spring and summer is the time of year when every local market is filled with the freshest fruits and vegetables.
As I've mentioned before, I love to prepare and cook what's in season and my two cooking classes in June will feature many of the fruits and vegetables that can be found in our local markets right now.
Every cooking class is a great opportunity to have family members, friends, or your spouse or partner learn a new recipe or two, pick up a few tips that can be used every day in your own kitchen, and prepare a meal that you'll be able to recreate in your own kitchen.
Each one omy cooking classes is $125 per person. Classes fill up quickly so register now if you're interested in participating. Here's the schedule and the menu we'll be preparing.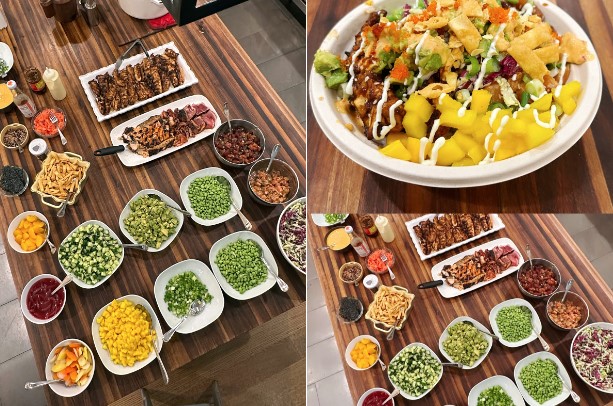 POKÉ BAR AND BOWLS
Thursday, June 15, 6:30 p.m.
What's on the menu: Appetizer: Spicy feta dip with vegetables and chips (enjoy once you arrive). Entree: Do-it-yourself poké bar with tuna, salmon, and chicken. Accoutrements include rice, vegetables, fruits, and sauces. Dessert: Brownie bar with homemade ice cream.
TASTE OF SPRING
Wednesday, June 21, 6:30 p.m.
What's on the menu: Appetizer: Lemon, dill and feta hummus (enjoy once you arrive). Entrees: Roast carrot soup with crunchy croutons; crostini with goat cheese, prosciutto and fig jam, pistachio-crusted cod with lemon, grilled steak with garlic lime butter, roasted potatoes, onions and fennel with garlic powder and minced onion. Dessert: Strawberry shortcake with whipped cream.