Whether you're having a big group over to watch a game, celebrate an occasion, or you're getting together with family, one thing is certain: most everyone will be bringing a big appetite to the gathering.
Here are four of my favorite recipes if you need to have a lot of food on hand but you don't want to spend too much time making it. Any of these dishes can be increased simply by doubling the recipe. Have fun and enjoy your family and friends!
APPETIZERS TO GET THE PARTY STARTED
A perfect way to warm up your crowd. You can use any type of meat (ground beef or ground turkey, shredded chicken or shredded pork) to make these nachos or you can use only beans, tomatoes, and cheese. Either variety will be a big hit with your guests.
Here's another great option to keep your partygoers from getting too hungry. This hummus is not only creamy and garlicky, but will pack a punch too. Pair it with a tray of fresh cut vegetables and hearty dipping chips and the combination will be a winner.
THESE ENTREES ARE GREAT YEAR ROUND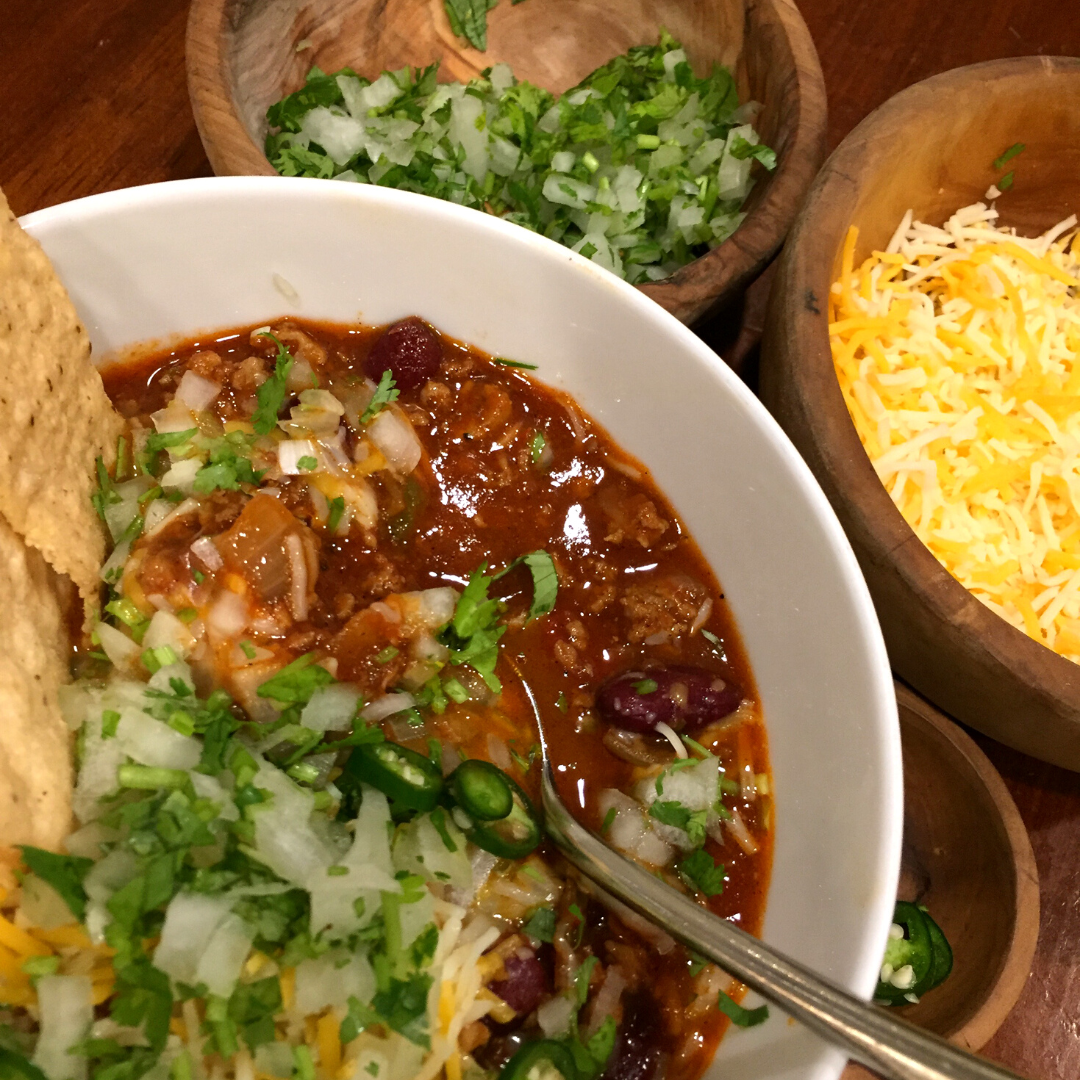 A big pot of chili is a delicious meal any time of year. The recipe for my turkey chorizo chili will easily serve 8 to 10 people and possibly more depending on the size of the appetites you're serving. Sprinkle some grated cheese on top and no one will go home hungry.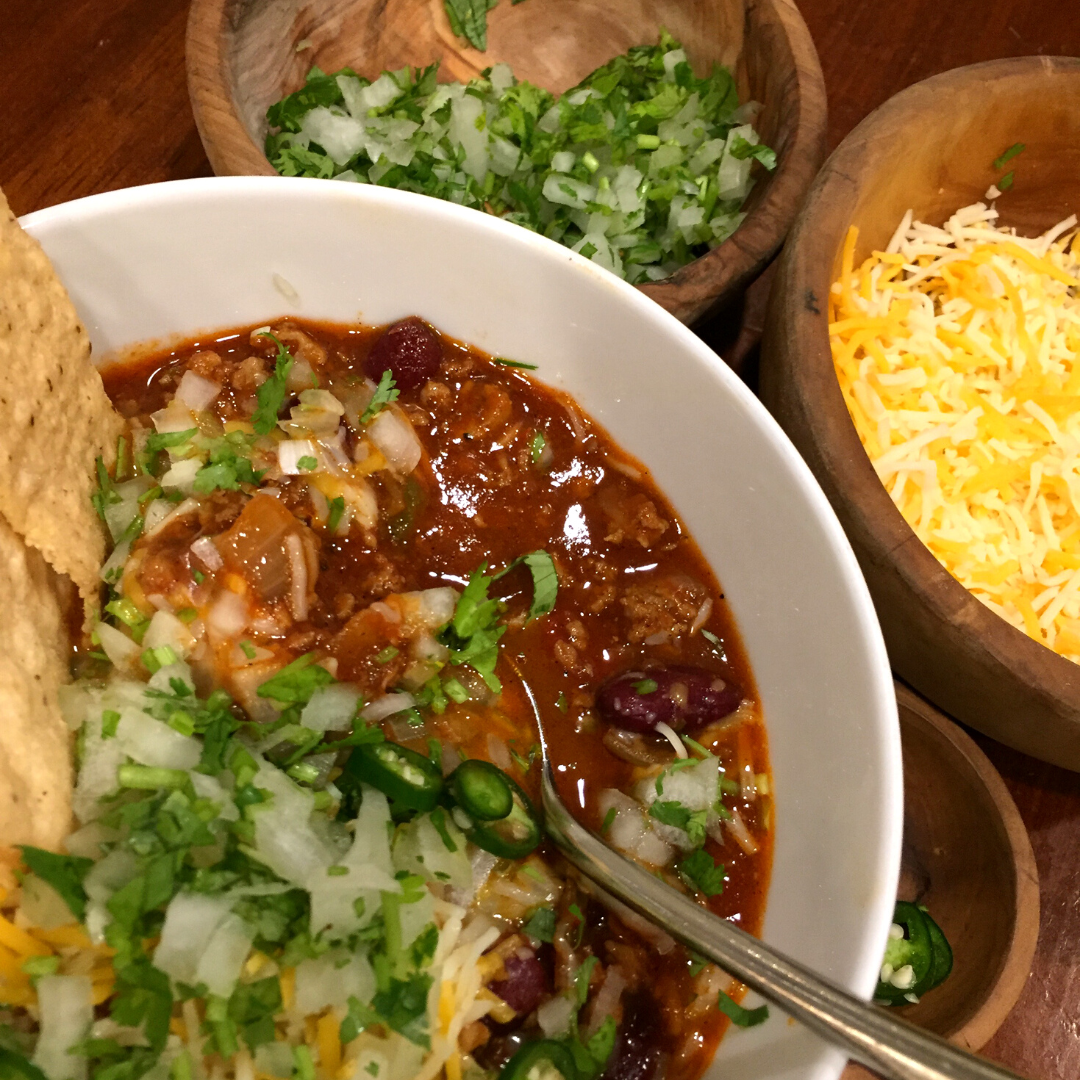 Save some room for these. Once these Buffalo chicken wings come out of the oven, they won't last long, especially when they are dipped in my avocado crema sauce. The flavor of sauce is the perfect complement to the moist and tender wings.