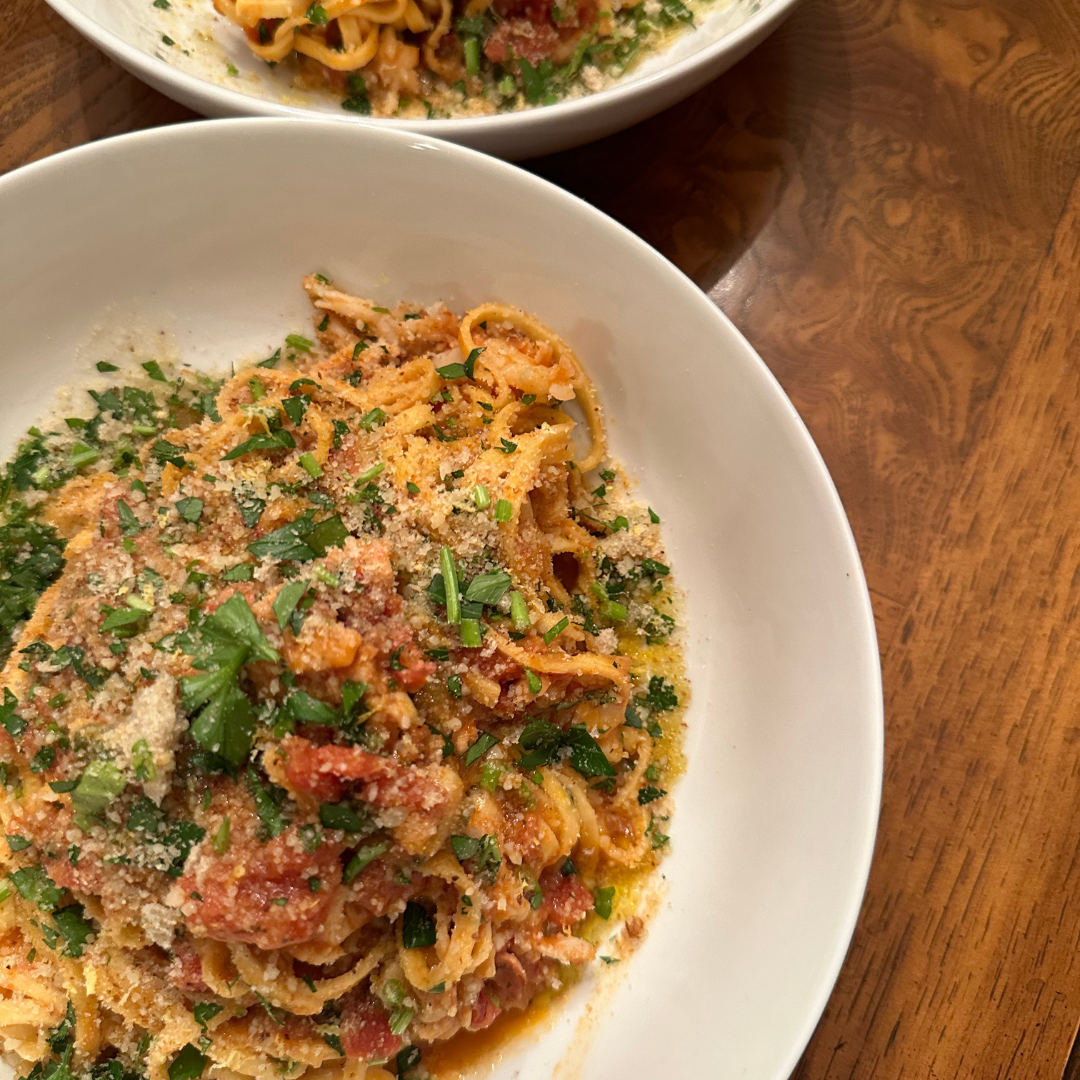 If your family loves shellfish, in this case lobster, this dish is packed with flavor and even has a little kick – thanks to the peppers and brandy. It's a perfect meal to serve when you're looking for a change of pace.
Coming up with creative meals every day that are healthy and don't take hours to prepare and cook is not an easy task.
The chore only becomes harder if you're a working mom or a single mom who is constantly looking for new meal ideas for your spouse and family.
My family loves seafood and I want to share three recipes that I think could help your daily meal dilemma. Each one is packed with healthy ingredients and will expand your cooking repertoire.
PAN-SEARED HALIBUT WITH CANNELLINI BEANS AND TOMATO
I ducked into the Fjord Fish Market in New Canaan recently and came home with a beautiful piece of halibut. I paired the halibut with cannellini beans and fresh cut tomatoes and the creation was a huge hit with the family.
This is one of my husband's favorite meals so I always enjoy making it, even when it's not cold outside. Putting this recipe together will be more enjoyable if your knife skills are up to the test because it will be important when preparing the clams. Get past the prep stage and this chowder will be amazing.